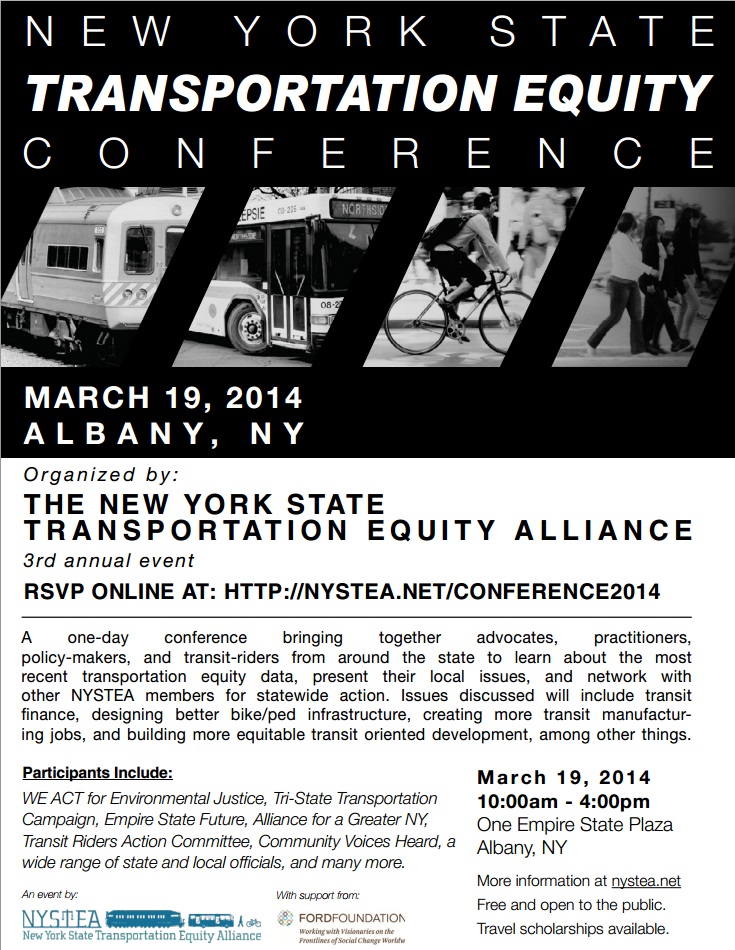 Join the New York State Transportation Equity Alliance (NYSTEA) for its third annual conference on March 19 at One Empire State Plaza in Albany. The conference unites policymakers, advocates, practitioners, transit riders and transit businesses from around the state to discuss and organize for equity in local and regional transportation.
A wide range of equity issues will be discussed, including the instability of transit finance, fairness in the design and allocation of bicycle and pedestrian infrastructure, transit manufacturing and economic development, and equitable transit oriented development, among other subjects.
To RSVP and see a list of participants (in formation), click here.  The conference agenda will be posted shortly.