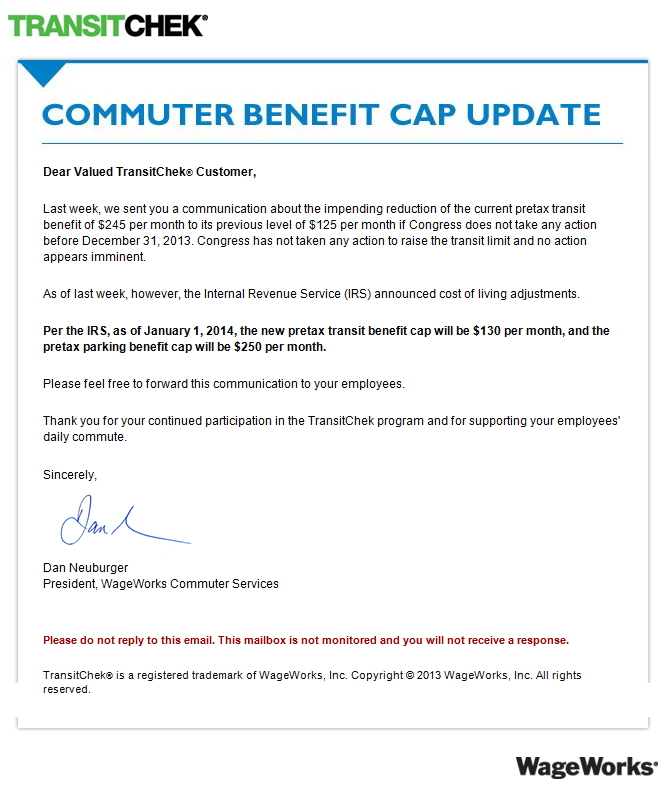 The deal made last January to avert the "fiscal cliff" included a provision that eventually brought the monthly transit commuter benefit up from $125 to $245 to match the pre-tax benefit for parking. This was a big win for transit riders, albeit a temporary one: the pre-tax benefit for transit will fall back to $125 ($130 with inflation) per month on January 1 if Congress doesn't extend (or better, make permanent) the parity that straphangers currently enjoy.
Today, New York Senator Chuck Schumer held a press conference at Grand Central Terminal to highlight the impending expiration date of the transit commuter benefit. Highlighting the Commuter Benefits Equity Act of 2013, legislation he introduced this past June to extend the tax break, the Senator noted that he will continue to push for parity between the parking and transit benefits.
According to Sen. Schumer, more than 700,000 people receive the benefit in the tri-state region, which saves employers and commuters $330 million that can be reinvested back into the economy.