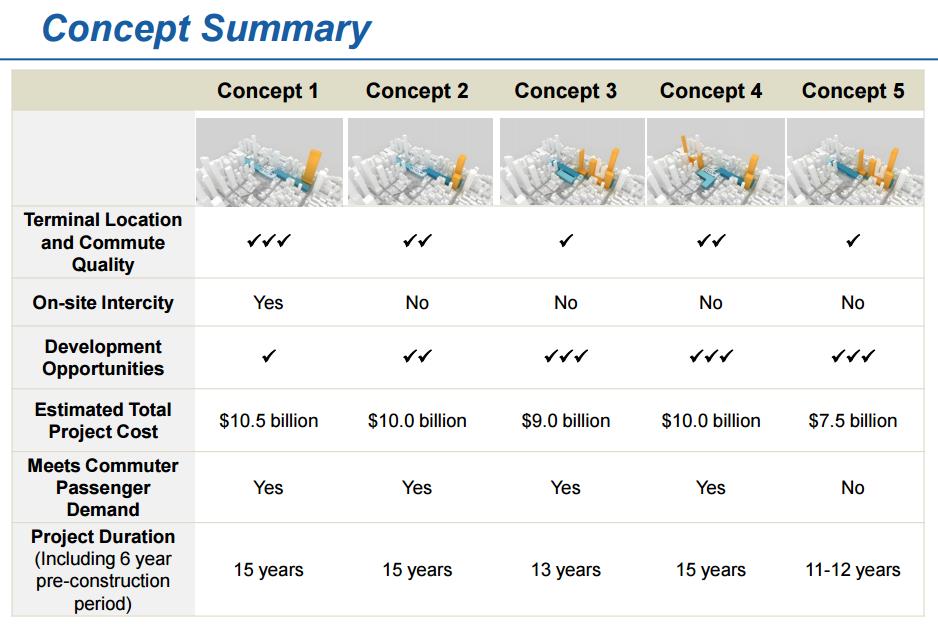 Last week the Port Authority of New York and New Jersey released preliminary proposals for a new bus terminal. There were five proposals in total, estimated to take anywhere from 11 to 15 years to complete, with some estimated to cost as much as $10.5 billion. And while it's very encouraging to see the Port Authority finally acknowledge the bus terminal's real long-term needs, a new terminal is not a slam-dunk solution to the cross-Hudson capacity dilemma. There has been a serious dearth of vision for managing cross-Hudson capacity, which is poised to become a true crisis for all public transit modes if solutions and funding are not prioritized.
Port Authority Bus Terminal (PABT)
The PABT was built in 1950 at a cost of $24 million (approximately $233 million in today's dollars), but quickly reached operating capacity by 1966, necessitating subsequent expansions. Today, the terminal is again operating above capacity, handling over 230,000 riders per day, with demand projected to grow to 330,000 by 2040. This is not a new issue. In fact, Tri-State has been sounding the alarm about cross-Hudson bus capacity since last decade.
PATH Train
Riding trains across the Hudson is also an increasingly daunting experience. Jump on any rush hour PATH train and you are sure to be far from alone. PATH ridership stands at roughly 250,000 passengers per day, an increase of nearly 50,000 passengers per day since 1994, and with even more development slated for Hoboken and Jersey City planned or under construction, capacity is and will continue to be a real problem.