Update: Since this article was published, TSTC has learned that Plaza 33 will indeed remain indefinitely, and that as of today, there are no plans for its removal. The sign pictured at the bottom of this piece, which says the plaza will be closed in October, is a holdover from 2015. It has reportedly been removed from Plaza 33. 
Rejoice, Penn Station area workers: Plaza 33 is back!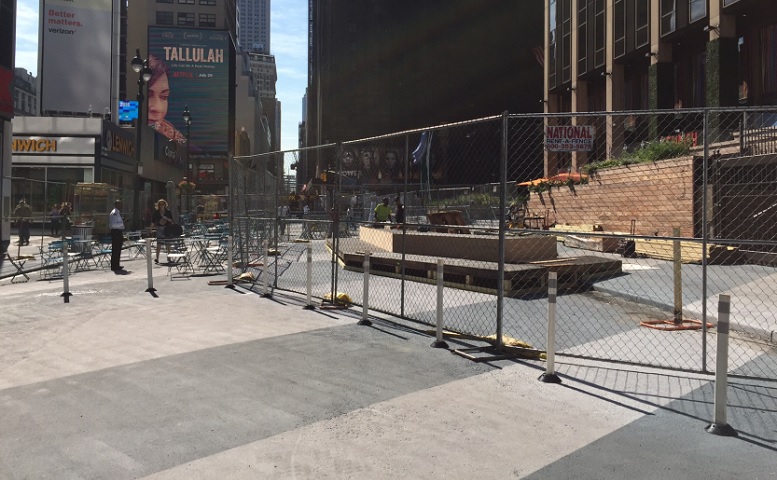 Well, sort of.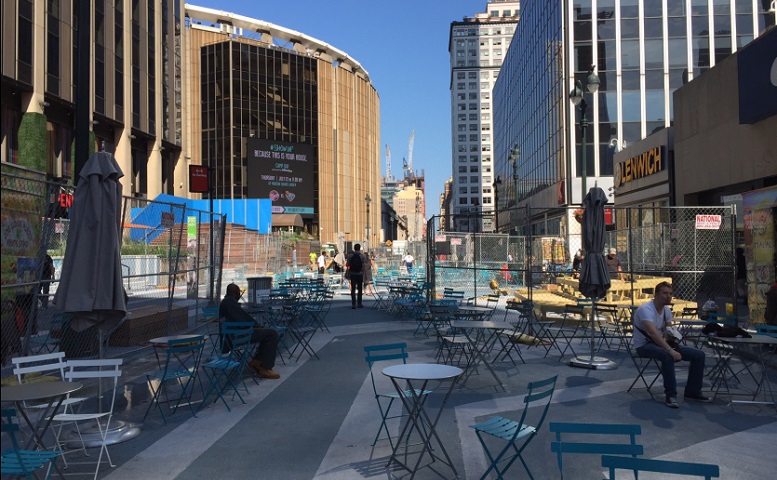 We stopped by 33rd Street between 7th and 8th Avenues this morning to take a peek at how the second iteration of the Vornado-funded midtown oasis is shaping up. The Plaza 33 website says the plaza is open as of Monday, July 18, but there's still a good deal of construction going on in the area.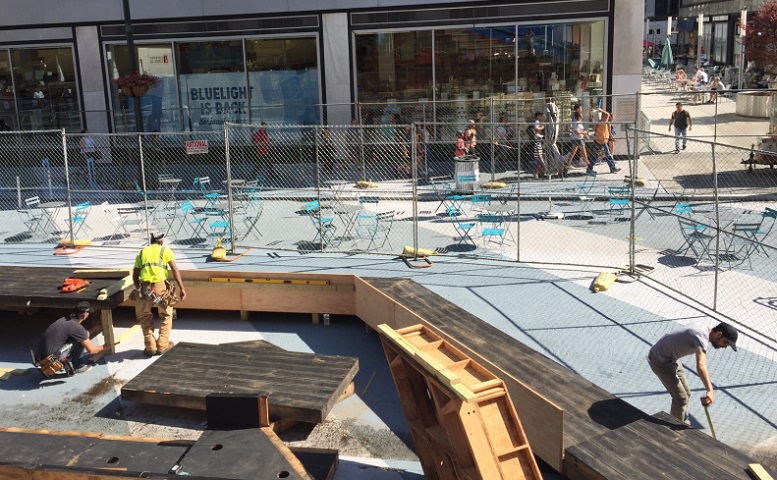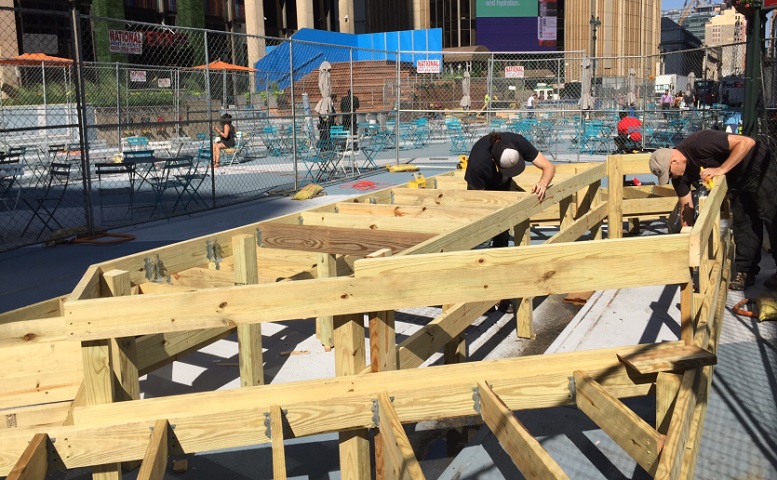 Though it appears to be a bit further along here in mid-July than it was last year in early August, we can't help but wonder why Plaza 33 can't open even earlier. Last year, the plaza opened in August and closed up in mid-October. This year may be different. Streetsblog reported in February that the plaza likely won't be removed once it's up and running again:
While there are no plans to remove the plaza once it returns, DOT wants to observe it year-round before committing to a permanent build-out, which would require a multi-year capital investment.

"Part of what DOT wants to see is 'How does this work?'" Vornado Senior VP for Development Marc Ricks told committee members. "And although they are not positioning this as a pilot, they are positioning that it's back and it's here to stay, the city always reserves the right to say something's not working."
But we noticed a sign this morning that says Plaza 33 will be open through October 3.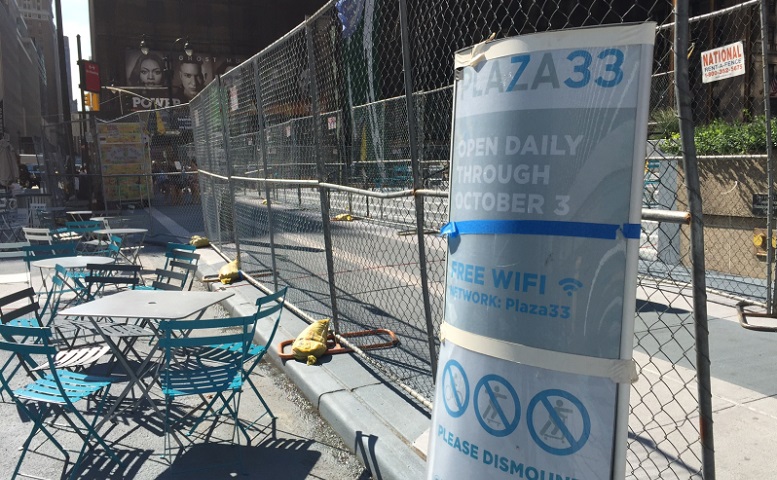 Another fall closure would be a huge loss for people who work nearby. The Penn Station area, which is better known for its overcrowded sidewalks and chain stores than it is for its welcoming public spaces, can use all the plazas it can get.
Plaza 33 was a huge success in 2015. Here's hoping another successful summer can keep the city from once again returning the space to cars in the fall.