Are you in the job market and want to improve transportation options for a healthier, safer tri-state region? Consider applying for these positions:
Alliance Coordinator — Southern Bronx River Watershed Alliance
Want to join the movement to revitalize the Sheridan Expressway corridor in the Bronx with mixed-use development, affordable housing park space? The Southern Bronx River Watershed Alliance is hiring a new full-time coordinator.
The primary responsibilities of the Alliance coordinator include community organizing, government relations, press outreach and management of the Alliance's day-to-day operations.
This is a Bronx-based position. Click here for full details.
Long Island Safe Streets Advocate — Tri-State Transportation Campaign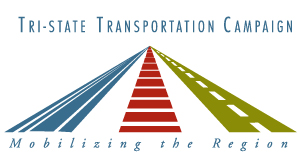 Tri-State is seeking a dynamic and effective part-time advocate to advance a safe streets campaign in Nassau County, Long Island.
The Long Island Safe Streets Advocate will take a lead role in organizing a Safe Streets Stakeholder Working Group in Nassau County and work with local agency and elected officials, civic leaders, businesses and non-profits to identify solutions to improve road safety for all users. Duties include developing and implementing an Action Plan and "Best Practices" report and producing letters to the editor, blog posts and other educational materials to build awareness and support for safer streets.
The ideal candidate would have at least three years of work experience and have a passion for transportation and environmental issues, be politically savvy, energetic, highly motivated and have excellent analytical, research and writing skills. Long Island residency and media experience strongly preferred.
Click here for full details.