While inaction plagues its underground operations, Penn Station just got a bit more human-friendly above ground. The temporary pedestrian plaza, Plaza33, on 33rd Street between Seventh and Eighth Avenues is officially open.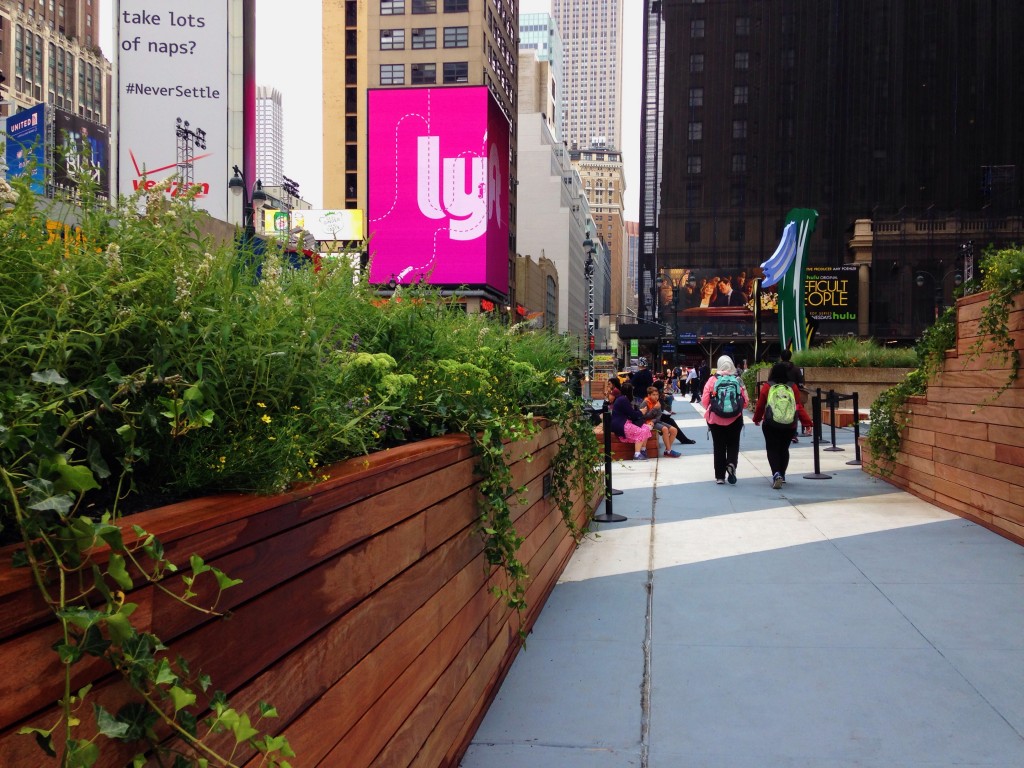 The plaza now has wooden planters (that also function as benches), an amphitheater, brightly painted streets, free Wi-Fi and sculptures by Keith Haring and Roy Lichtenstein. During its three-month trial period, the space will host free musical performances, fitness workshops, movie screenings and game nights.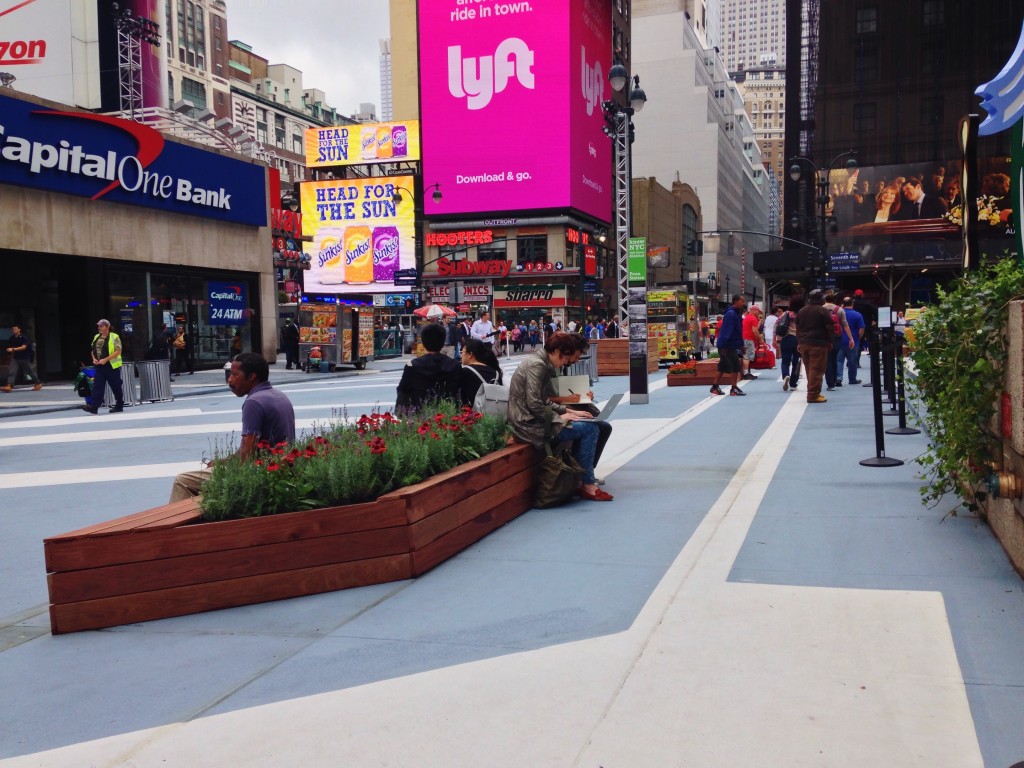 The streets above Penn Station–the nation's busiest transit hub–are notoriously overcrowded with foot traffic and lack adequate pedestrian space. NYC officials recently reported less than half the average number of cars for a typical crosstown street drove on 33rd Street during peak weekday hours; during the same time span, roughly 6,700 pedestrians used the same stretch of road.
On October 11, the streets are planned to return to their previous conditions. Depending on how the trial goes, though, the temporary pedestrian haven could become permanent.