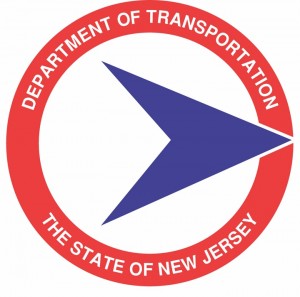 New Jersey's 2015 Transportation Capital Program reveals the state is spending less on unsustainable expansion projects and more on maintenance and preservation. According to Tri-State's analysis, the FY 2015 Capital Program is dedicating the highest share of funds towards road and bridge maintenance and the lowest percentage of funds to expansion projects in recent memory.
Expansion projects in the 2015 Capital Program comprise only 3 percent of funds and maintenance/preservation projects comprise nearly 32 percent. By comparison, expansion projects made up 10 percent of the 2014 Capital Program funds and maintenance/preservation projects 25 percent; in 2013 expansion projects accounted for about 12 percent of funds and maintenance/preservation projects nearly 30 percent.
In 2015, for every dollar spent on roads or bridges, about 7 cents will go towards expansion while nearly 80 cents will go toward maintaining existing assets. In 2014 and 2013, about 25 cents on every dollar going to road or bridge projects went to expansion, and about 63 cents went to preservation.
For Every Dollar Spent on a Road or Bridge Project …
| | | | |
| --- | --- | --- | --- |
| | 2015 Capital Program | 2014 Capital Program | 2013 Capital Program |
| Expansion | .072 cents | .245 cents | .246 cents |
| Miscellaneous Road/Bridge | .133 cents | .128 cents | .128 cents |
| Preservation | .795 cents | .626 cents | .626 cents |
| Total | $1.00 | $1.00 | $1.00 |
Dedicating more dollars to the maintenance and preservation of roads and bridges is especially important for New Jersey. A July 2014 White House report noted that 35 percent of the Garden State's roads are in poor condition, costing New Jersey drivers an extra $604.88 a year just for vehicle repairs related to decaying roadways. The report also noted that 36 percent of the state's bridges are deficient or structurally obsolete.
Unfortunately, progress towards clearing the backlog of state of good repair projects, and despite the pressing need for continued prioritization of maintenance and preservation projects, funds dedicated to expansion are likely to increase in future capital programs. That's because, from 2016-2024, the state plans to spend nearly $575 million on two megaprojects that will add extensive capacity to the state's road and bridge network, Direct Connection and Manahawkin Bay Bridges.
Similar to New Jersey Transit's share of the 2014 Program, the 2015 Capital Program dedicates $1.2 billion to NJ Transit, or about 39 percent of total Program funds.
Tri-State's analysis also found that funds dedicated to bicycle and pedestrian projects dropped slightly from the 2014 Capital Program. In the 2014 Program, 2.8 percent of funds went to these types of projects; in 2015, just 2.5 percent. That said, some road and bridge projects include bicycle or pedestrian elements, such as adding a bike lane after resurfacing a road. Six percent of funding going to all the road and bridge projects in the capital program— $44.7 million— is going to projects with bicycle/pedestrian elements.
In order to ensure that the state institutionalizes sustainable transportation policy, Governor Christie, the New Jersey Legislature and NJDOT should:
Appoint an NJDOT Commissioner committed to and experienced with implementing complete streets, transit-oriented development and transit projects.
Identify new revenue streams to replenish the state's Transportation Trust Fund. New revenue should be sustainable, long-term, dedicated, and not a source of one-shots or increased borrowing.
Commit to keeping road and bridge expansion projects capped at 4 percent of the total capital program funds.
Prioritize bicycle and pedestrian improvements to roadways with high pedestrian, bicycle, and vehicular collision rates.
Ensure that road and bridge projects incorporate bicycle and pedestrian infrastructure at the onset of project development as a way to reduce project costs.
Ensure that complete streets projects comprise at least 5 percent of capital program funds.
Ensure that emerging trails in southern New Jersey, such as The Circuit, receive funding for planning, design, and construction, and prioritize pedestrian and bicyclist improvements on roads that provide access to these trails to create safe connectivity to the trails and surrounding communities.
Stop capital fund transfers from NJ Transit's capital program to the agency's operating budget. Since FY 2012, $1.6 billion has been transferred.
In addition to these broader recommendations, Tri-State has also created specific recommendations for road/bridge projects and bicycle/pedestrian projects.