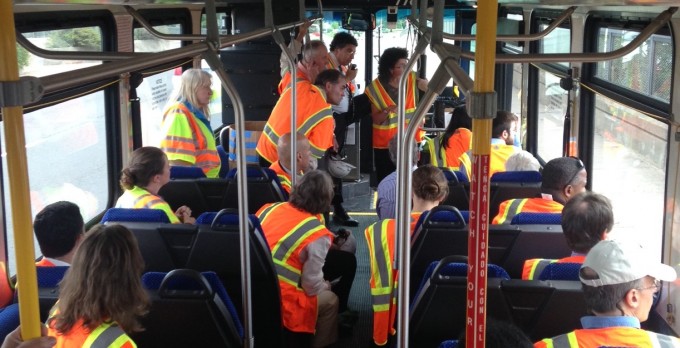 Representatives from transportation and environmental advocacy organizations (including Tri-State) joined the Connecticut Department of Transportation for a tour of the CTfastrak bus rapid transit (BRT) system on Thursday. The tour was organized by Transit for Connecticut and led by ConnDOT's Mike Sanders and Maureen Lawrence.
Here are a few photos from Thursday's tour: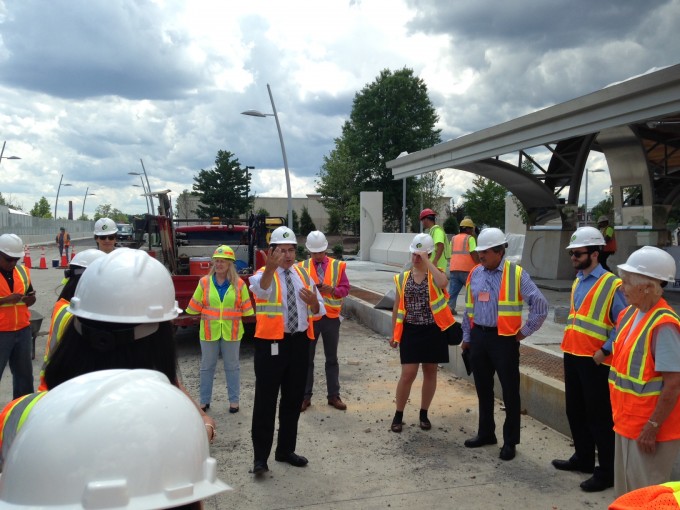 CTfastrak Administrator Mike Sanders addressed the group at Flatbush Station in West Hartford.
Cedar Street CTfastrak station in Newington, which is within easy biking distance to Central Connecticut State University.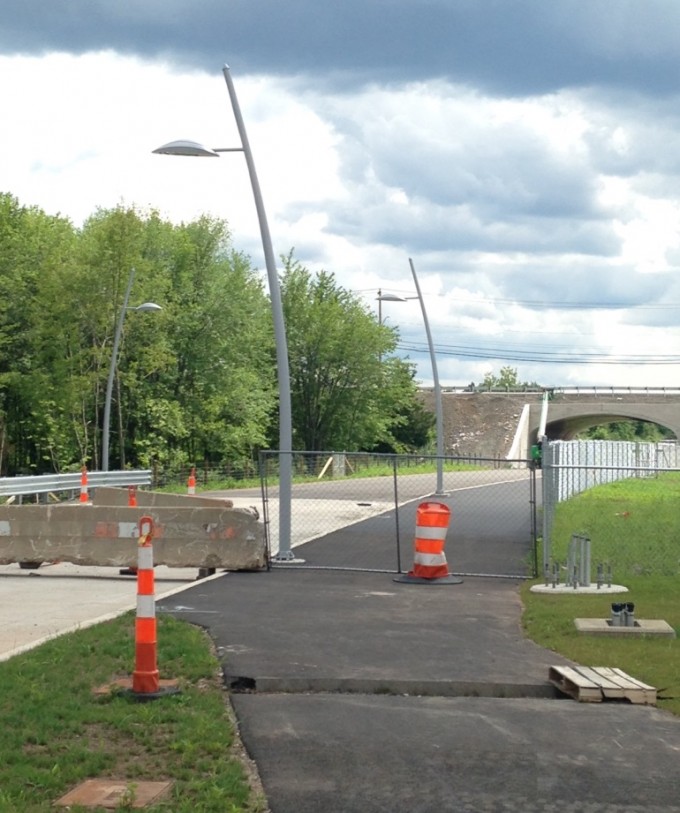 Advocates also got a chance to see part of the multi-use path which runs adjacent to the southern portion of the busway. Unfortunately, advocates learned, ConnDOT doesn't plan to clear the path of snow and ice in the winter.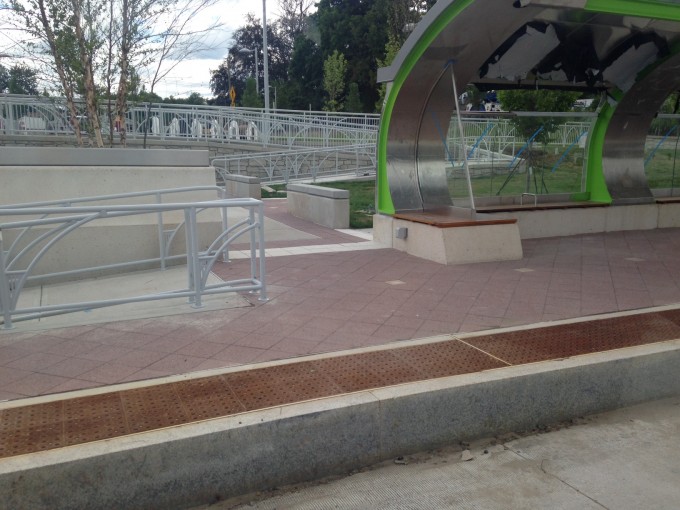 CTfastrak platforms are higher than traditional curbside bus stops so that they're level with the bus floor. Stations won't have barriers like subway stations in New York or Boston. Instead, the service will operate on a proof-of-payment system, with "ambassadors" who will enforce fare payment.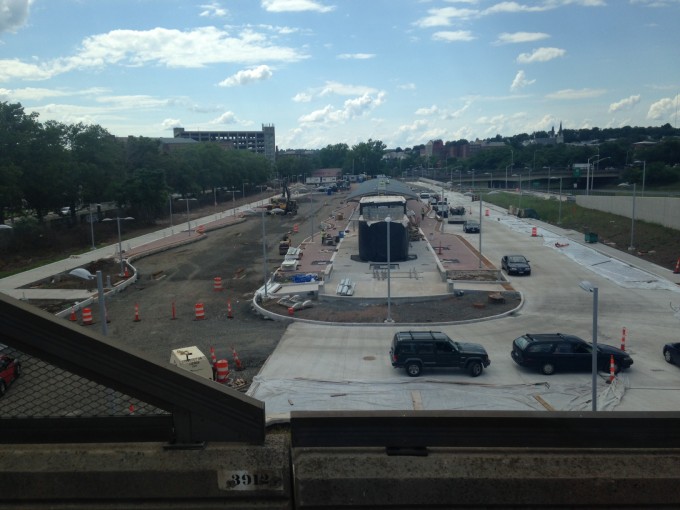 New Britain Station, the busway's southern terminus, under construction.