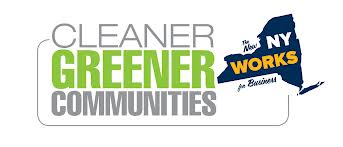 The Mid-Hudson Regional Sustainability Plan's second set of public meetings will take place on Tuesday, November 27th at 6:30 PM in Kaplan Hall's Great Room at SUNY Orange's Newburgh Campus and Thursday, November 29th at 6:30 PM at the Westchester County Center.
The evenings will include presentations about the current draft of the Plan and allow time for questions and answers.
The draft Mid-Hudson Regional Sustainability Plan compiles regional trends related to land use, infrastructure, energy, transportation, and environmental practices and identifies project ideas that could significantly improve the economic and environmental health of the Mid-Hudson region. A draft of the Plan will be available online in late November, and the plan is likely to be finalized by the end of 2012.
To join the discussion online and learn more about the project, the public can visit the fully interactive public outreach and engagement website at www.EngageMidHudson.com or contact the Orange County Planning Department at planning@orangecountygov.com.