AARP New Jersey has released a video urging Representative Frank A. LoBiondo (NJ-2) to co-sponsor the "Safe and Complete Streets Act of 2011" (H.R. 1780/S.1056) and to lend his focus to improving safety conditions for all road users in South Jersey, across the state and the nation. H.R. 1780 would require all states to demonstrate how pedestrians, and bike and transit riders of all ages and abilities would be accommodated in future road projects that receive federal money.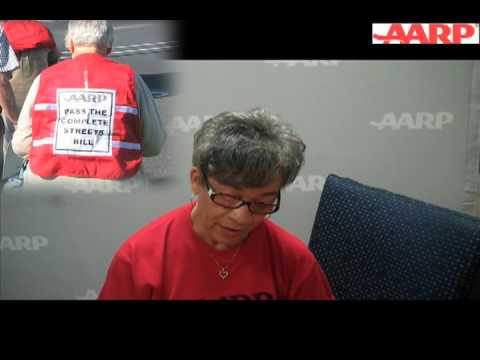 In the video, AARP explains that "Complete Streets legislation is especially important to keep older Americans living independently and staying connected," and asks Representative LoBiondo to work with local residents to enhance the livability and safety of South Jersey communities.
As MTR previously reported, AARP, Tri-State Transportation Campaign, and the Walkable and Livable Communities institute worked with hundreds of New Jersey residents, elected officials, public safety officers and other area stakeholders in August to demonstrate the dangerous conditions present on Atlantic County, NJ roads and to offer a number of solutions to make travel in the county and region safer and more equitable. Between 2007 and 2009, 7 pedestrians were killed walking along Black Horse Pike in Atlantic County (on October 18, NJDOT announced the construction of 5,000 feet of sidewalks along this corridor, a positive step towards making the roadway safer).